I love Christmas in some ways, but I hate, and I mean HATE the onslaught of Christmas music. I don't mind a little holiday music the week before Christmas, but I get over it really quick. It doesn't help that every commercial on TV uses said music too, making it impossible to escape. Tonight I heard "Here we come a Wassailing" like 10 times. I decided that it would be better as "Here we come a Waffling".
I understand the idea of "wassailing". Riding around in a sleigh w/ all your friends, drinking warm spiced wine at each others houses. In principle, this is my kind of evening of entertainment! However, horses smell - an necessary part of riding in a sleigh; it's cold this time of year, and sleighs are not heated - not to mention the drunk driving charges; and lastly, wine makes me blow chunks. (really one glass and I'm sick. Beer and hard liquor are cool. FYI)
Now think about this: Driving house to house w/ your friends, eating waffles. Of course there would be drinking - don't be crazy! But all that bread to soak it up! And waffles are yummy. And no horse smell, or cold to deal with. Drunk driving charges are still your own dumb fault.
just sayin.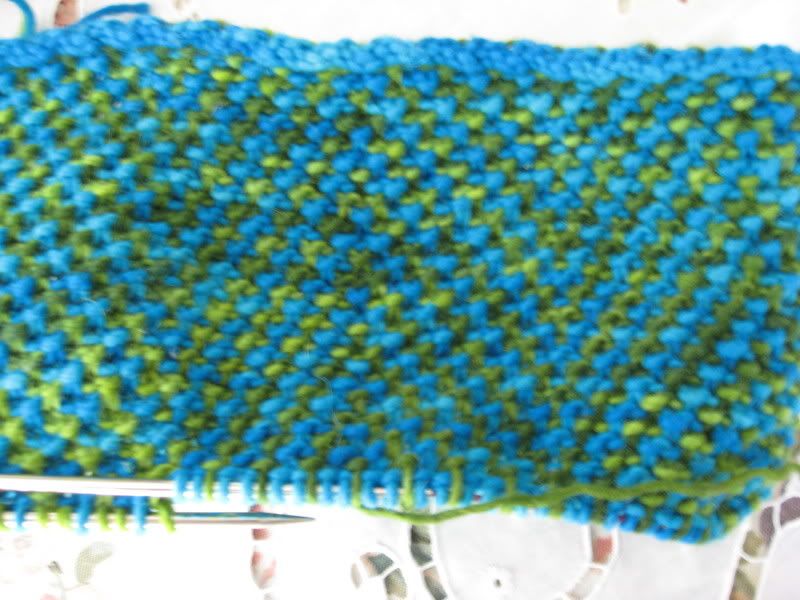 I am making progress on the bag. Slow progress. It is knit at a really tight gauge, and therefore is rather hard on the hands. I have to put it down often, lest I get a tragic knitting injury. That cannot happen! I still have a lot of Holiday knitting to get finished!
Sock #2 is starting the gusset increases....
oh, and just cause, I picked up some more sock yarn. It is another I've never tried, which was the reason behind the purchase.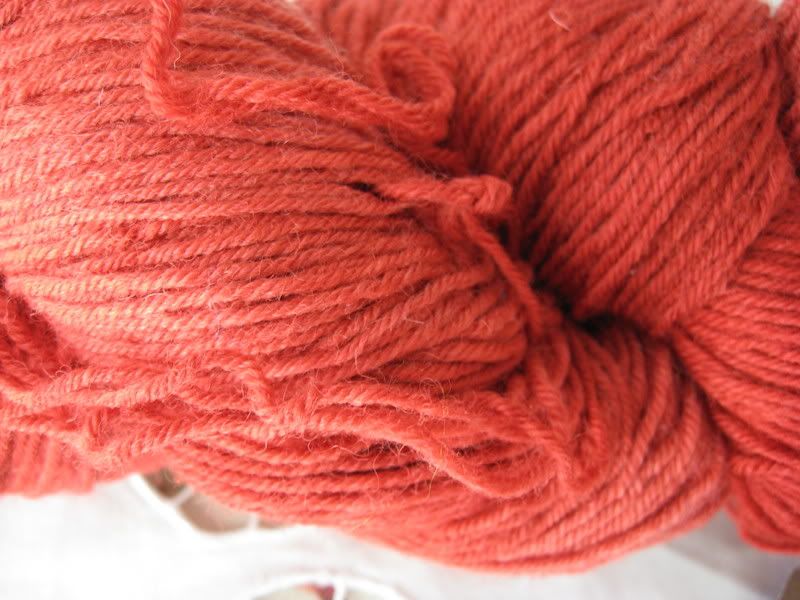 It is Ranco, by Araucania in color #103. pretty....