If you are my sock pal, you will see the yarn for your socks in this post! It will be the last thing I show. Be warned!!
Ahhh
. I have some time to update my blog. Sweet.
Did
I tell you what I found at a flea market? A giant garbage bag of yarn!! I have some pictures.
this is the wool/ animal fiber pile: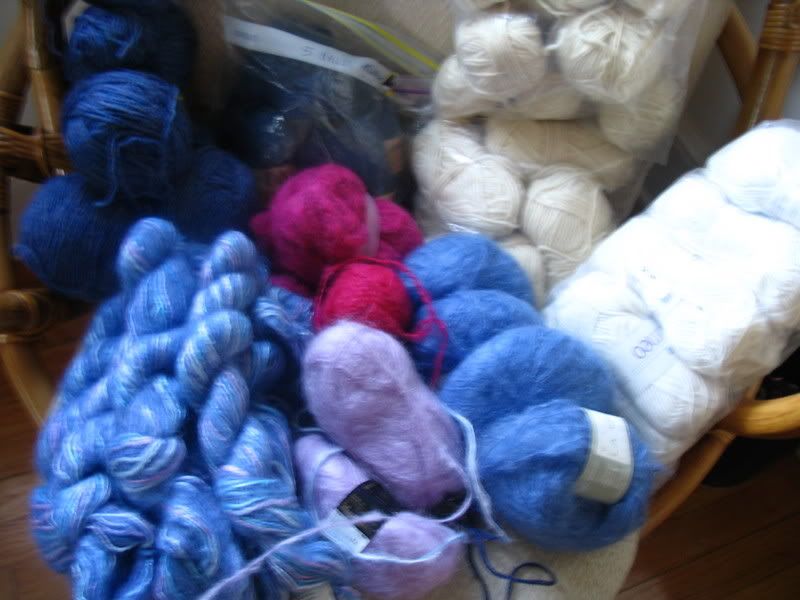 This is the cotton pile:

Can anyone say "score!!!!!"????
Along with the
annibervisday
- which was great,
btw
! Red Lobster - YUM! - DH and I went to visit
DH's
dad this weekend. It was a good visit. we spent a lot of time just talking, so I got a lot of knitting finished. bonus!
I took along my Tomato sweater. The pattern is out of "No Sheep for You" by Amy Singer, and it is my first cotton sweater. I don't knit a lot with non-wool fibers, so I really like this book. It has great info, and is making me feel inspired to expand my knitting world. I have reached the fair isle section of the pattern. It is my first time doing stranded knitting as well. Two firsts in one go!! It is a lot easier than I thought it would be. I've wanted to do
color work
for a while, and picked up one of those handy stranding gadgets on
clearance
once. I've now
officially
put it to good use.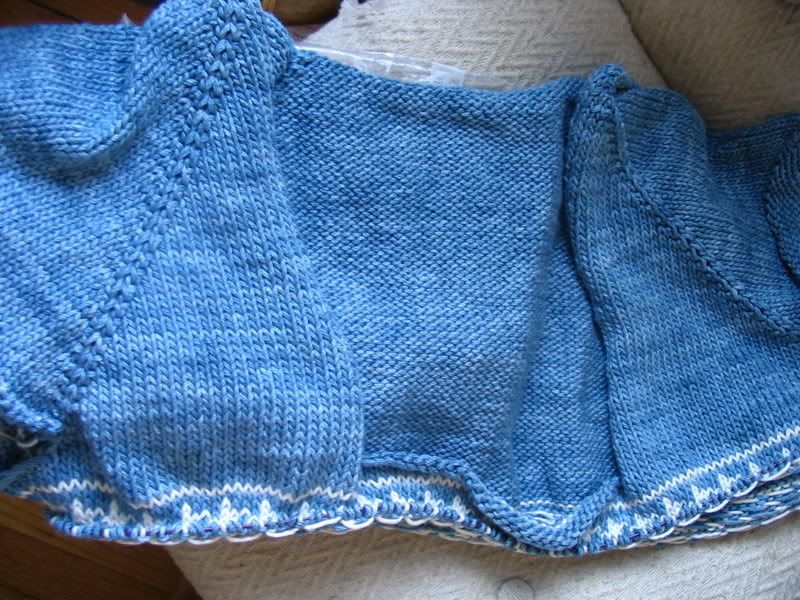 From all of my blog reading, this sweater picks up speed after you hit the body part. The sleeve increases felt like they took AGES. I am ready to increase speed!
I also took along my Birthday socks. I have the foot of #2 finished. They will be done before the end of May! A bit late for my Birthday, but still in my B-day month!
Then, on Monday night I took DH to a YANKEES GAME!! He has wanted to go for, well, forever! His anniversary gift was a baseball themed gift bag. It included, a Yankees T-shirt, peanuts, cracker-jacks, binoculars, an MP3 player loaded with his favorite songs (and gets am/
fm
radio to listen to the game), and two tickets for the train & game! It was even the big rival game between the Red
Sox
and the Yankees!!! Who is the best wife ever?!
Yesterday we went apartment hunting again.
Blech
. Stupid apartments. we can't seem to rent anything before someone else does. We;ll see how the application goes for the one we saw yesterday. I like it, and I want this process to be over. I need apartment vibes!
We also went
Geeking
! DH to is store in New London, and I to the Yarn Barn in
Woodbridge
, followed by
Saybrook
yarn in Old
Saybrook
. Why, yes. I did by yarn!
In
woodbridge
I picked up some
contrast
yarn for the tomato sweater. you can see that above. Not terribly exciting, but needed. Did I
mention
that the idea of a "Blue tomato" makes me smile
every time
I
think
it?
In Old
Saybrook
I found
tres
' wonderful yarn.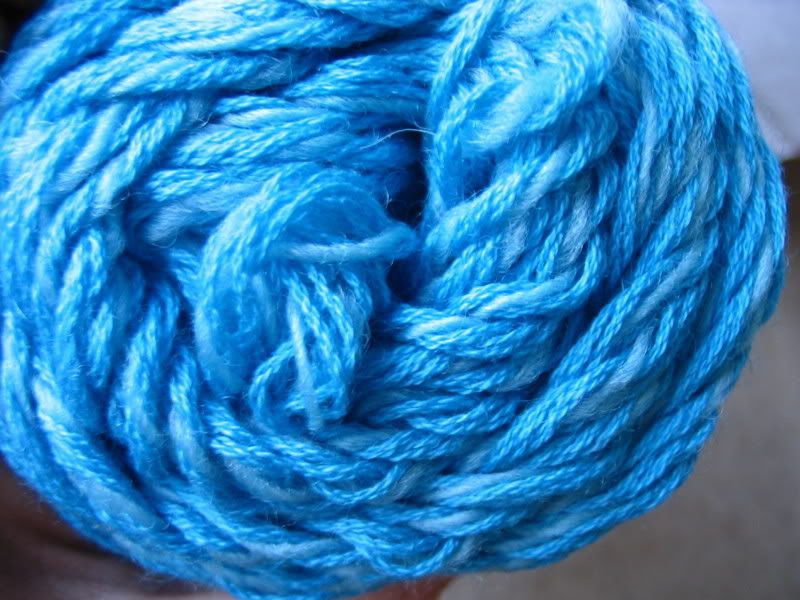 evidently,
Brown
Sheep is putting out a new Yarn called "Serendipity Tweed". It is 60% cotton, and 40% wool. The wool is dyed a slightly lighter shad and twisted with the cotton. The result is a tone on tone tweed. I, of course, bought a skein. I must try it!
I also cannot resist Trekking. I bought colorway 100.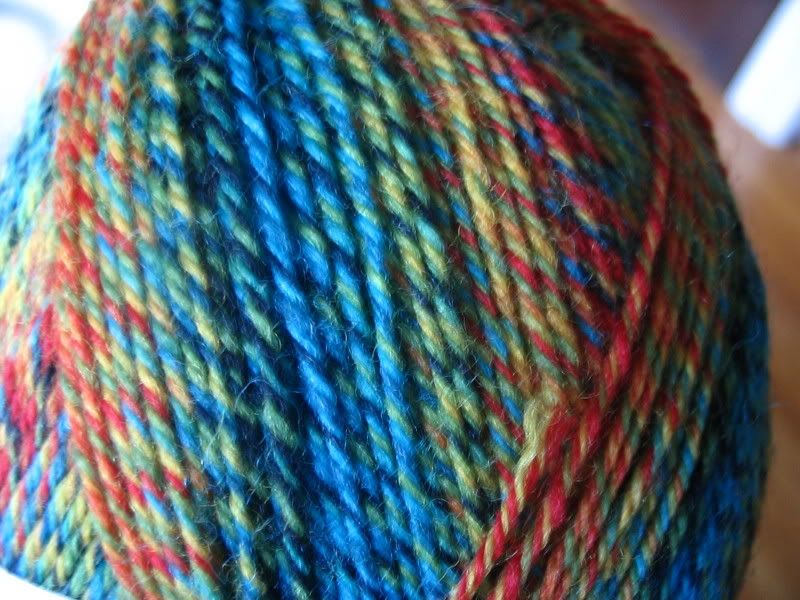 Finally, I bought yarn for my
Sockapalooza
Pal's Socks!
Look no further Secret Pal, unless you want to see your sock yarn!!
You asked for it!
wow. Sure is pink!!
Ahhh
. updated feels so good.