Really, I AM working on it!
I have finished the right side border!!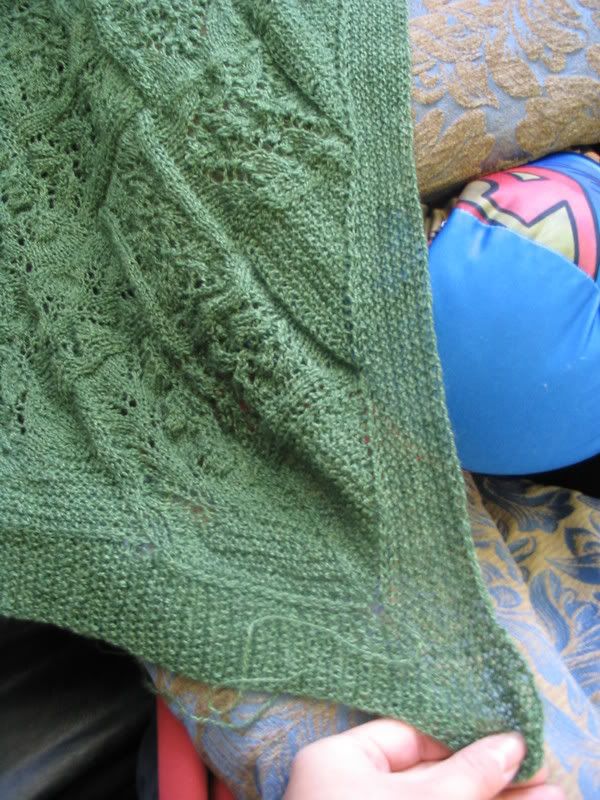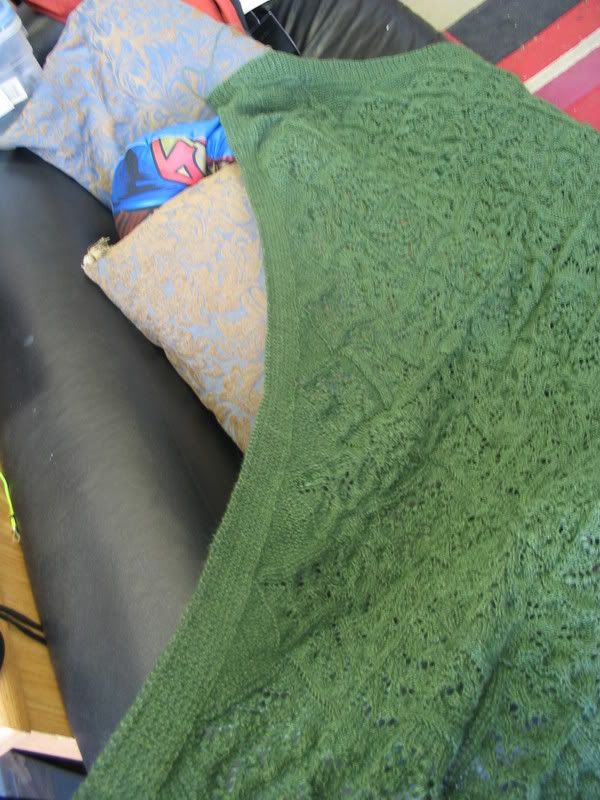 Seed stitch is, well, not very interesting to look at. Frankly, not interesting to knit either, but, whachyagonnado? I have decided that it will premier at the Gala this year. (My work's big black tie fund raiser for the year) I'm so excited to finish it!
I'm headed into, yet another, tech this weekend. I'll be switching over to socks for the duration. The Seed stitch is easy enough to do in the dark, but the dark green is not the best choice. Light colors are way better.
In other knitting news...
I got my Sockapalooza swap pal's info yesterday!! She doesn't have a blog, so no blog stalking for me. (frown) But, she is a fine artist! Her flicker page is amazing! I have to pick a pattern and yarn worth of an amazing sculptor. I'm thinking knee highs...
I'm working away on some Socktopia socks right now. I know this pair won't last through tech, so I am planning another pair. I was going to start my Sockapalooza's, but I think I need to think on them a bit more. (I also need more information from my pal)