The specs:
Name: Forest Path Stole, from Interweave Knits
Needles: Size 3, Knit Picks
Yarn: Zephyr in Basil
Started: Februaury 1, 2007
Finished: May 7, 2007
Notes: I learned Entrelac to knit this puppy, and I don't regret it. I love this stole. I shortened it by several repeats, and it still blocked to 77" long. That is plenty long enough for me, as I am 5'2". It also measures a generous 31" wide. So worth the work!
Blocking:
A Close up: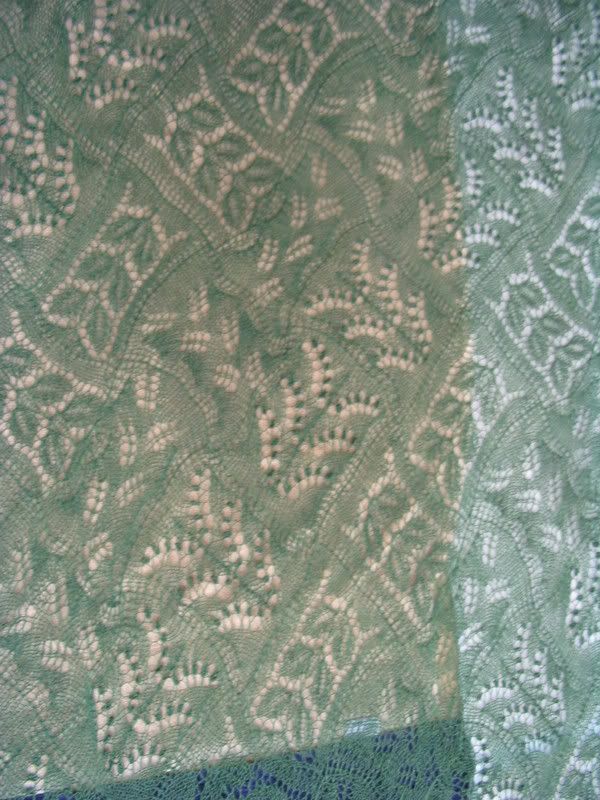 Next time, pictures of it dry and displayed, and my May Socktopia Socks!