Why haven't I posted? Well, for many reasons, but the biggest reason is because I was on the couch for a few days dealing with more kidney crapola. Fun times! I'm all good now, back at work, and slacking off. (grin) Therefore, I have a big ole' post.
Sunday I cast on for a blanket. Yes, another doily blanket. I'm calling it "Hannah", after the baby set to receive it.
It is based on the "Cobweb Doily" from Gathering of Lace. I'm using Farmhouse Yarns Cotton Blossom in "Marigold". On Monday night I got the the edging and...promptly ran out of yarn. Sigh. The yarn was from one of the sales up at Farmhouse Yarns, and of course, were not marked skeins, so I had no idea of yardage. Just went blindly into the process, and now am paying the price. I'm so close to finished with it, yet so very far away. Hopefully, I can find some yarn to finish it up soon, you know, before the baby is walking.
On Tuesday I had my Kidney crapola, and was a leetle high on codeine. I knew from experience that I was going to need an easy project to work on. (Preferably one that I could fall asleep during and know right were I was when I woke up.) So, I used some random stash yarn and cast on a hat. I had no particular pattern in mind, but this is what came out: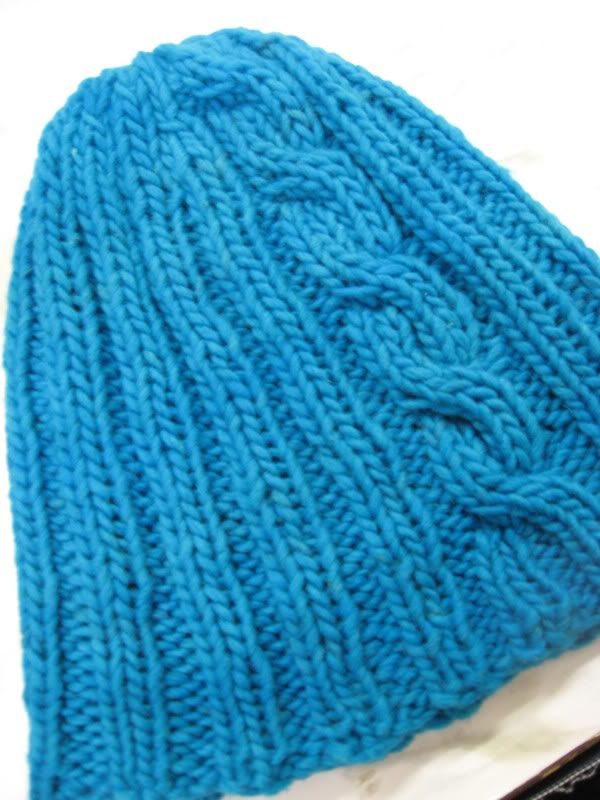 I'm naming it "Melodies" because I watched Merry melodies and Loony Tunes cartoons all day long while napping, knitting, and recovering. This is one of those hats that you could knit in an evening if you wanted too. It took me all day. I knit a lot slower while altered.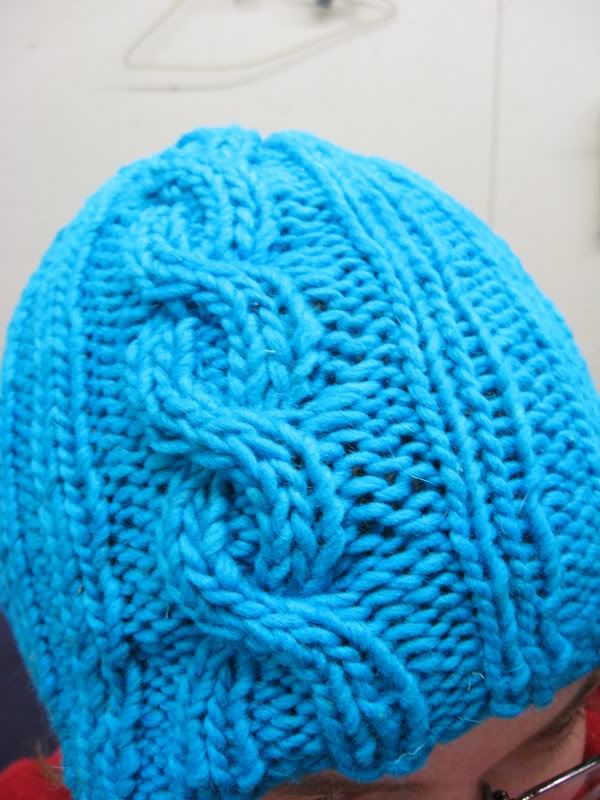 Name: Melodies
Yarn: Farmhouse Single Ply Worsted in Turquoise
Needles: Knit Picks Interchangeable 10.5
Notes: umm. It's a basic hat. 68 stitches, k2p2 ribbing with a cable running up the ribbing in one spot. I decreased kinda randomly in an effort to keep the cable nice for as long as possible. It's really stretchy. I know this because it fits both me, with my itty bitty head, and DH with his ginormous tet. (the french for "head", yo.)
Thenyesterday I needed yet another project. I didn't really have a plan. SO, I organized my needles. Lalala. I decided in a random fit of "costumechickness" to cast on for the "Yarn Over Steek Vest" from Loop de Loop.
Yeah. I finished it. In one day. I even added length. Now, I did not sew up the shoulders or weave in the ends. I like to wash it before I do that. But, I could have. I had the time. Tomorrow there will be pictures of the finished product.
But, you know what that means. No project for SnB! Tonight! Crappers! I will weave in end and sew shoulders tonight. Then I'll..... cast on for Endpaper Mitts! Leftovers rock.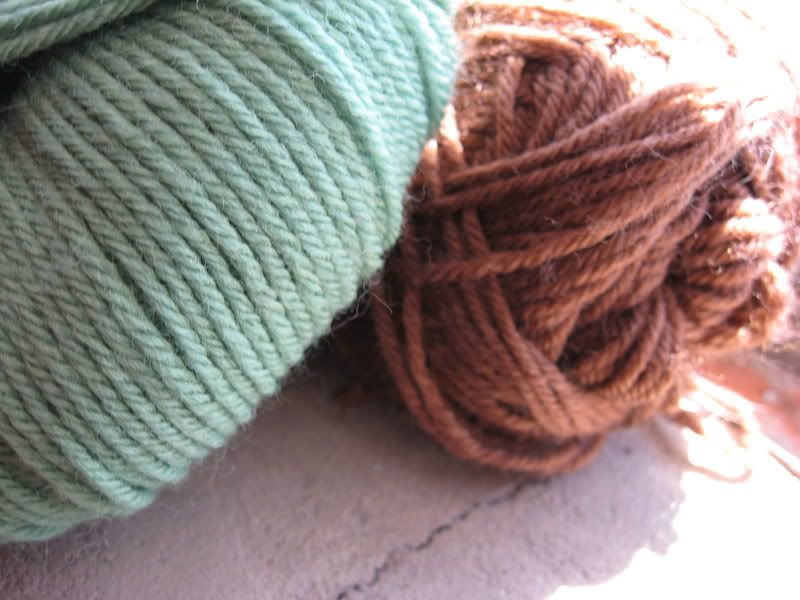 Don't you feel better now that you know what's going on?