I finally finished my April Socktopia Socks. Whew. It was a hard one. the pattern wasn't difficult, once it stuck in my brain, I just had a heck of a time finding time to knit this month! I've been draping two shows, designing two shows, and doing my regular job - needless to say, not leaving much knitting time. But I persevered!
Presenting my April Socktopia submission in the "Sunshine on my Shoulders" category: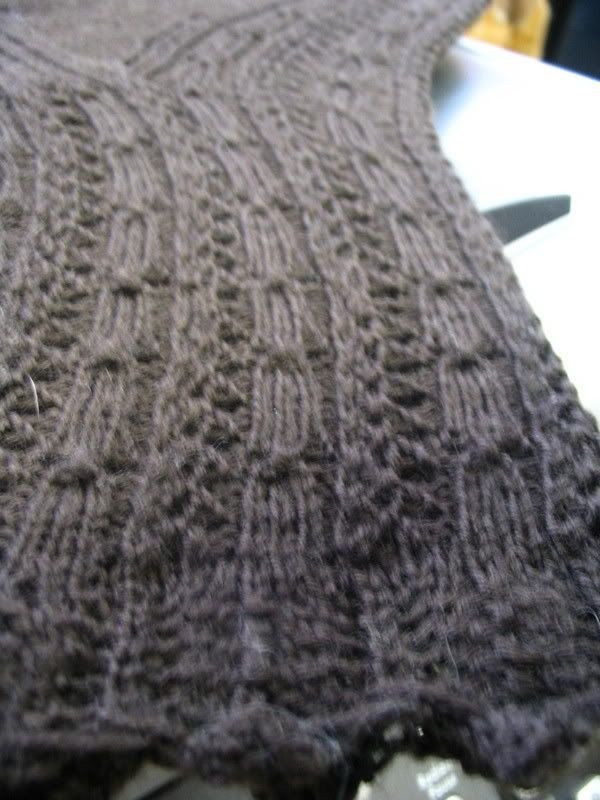 Pattern: "Fancy Silk Sock" from Knitting Vintage Socks
Yarn: Lang Jawoll
Needles: Knit Picks Size 2 and 1
Notes: These gorgeous socks are for my good friend's Mom for Mother's Day. Lesley's Mom is a Librarian, and in true librarian fashion, is enamored by all things historical. She also loves little homemade gifts and treasures them completely. When Lesley approached me about knitting a pair of socks for her Mom, I asked her to tell me about her. When Lesley started to describe her Mom, it was as if she was describing her best friend crossed with an angel. You can tell they love and support each other in amazing ways.
We selected the pattern we did because of her love of history. The Knitting Vintage Socks book is great because it gives you little historical bits of information, as well as update the patterns for modern yarn and feet. We are going to include the information from Nancy Bush's book along with the sock gift. (She'll love it!) The color of the yarn is one of her favorites - chocolate brown, and they should fit her feet perfectly!
All in all, a fun knit, going to a great person, who really is the "Sunshine on my Shoulders" for my friend Lesley.