I had a crisis in crafting three days ago. It was over a hundred degrees, I was knitting mohair, and it kept touching me.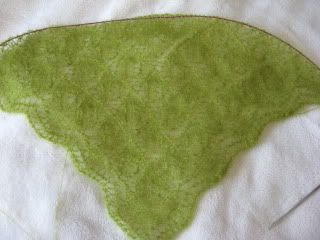 Fuck that right in the head.
I switched to my sweater. It's cotton, it'll be fine!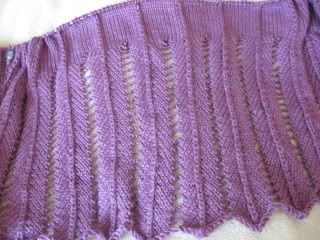 So wrong. It was just as bad.
I decided to work up some squares for the Schuyler Blanket project. I looked through the "ends" bin and found two partials of Cotton ease, and had two more I just got from a yarn swap at SnB. woo!
I thought about knitting them, but had recently been thinking that I hadn't crocheted anything in, like, 6 years. I didn't want to totally lose the skill, ya' know? I looked up an easy granny square pattern and went all Chuck Norris on 'em. 6 granny squares later… I decided I needed a change.
As luck would have it, my crochet stitch pattern book was at work. So I bought the pattern book for the "non granny squares" at AC Moore, along with another skein of yarn. I might have calmed the crochet bug for a while. 14 squares is pretty respectable!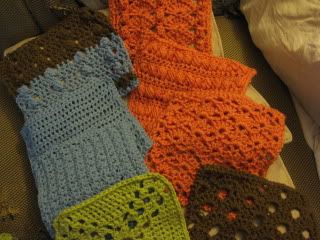 The yarn is all cotton-ease except the orange yarn. The orange is Red Heart eco-ways. I hadn't used the eco-ways yarn before, and I can't say i cared for it. It was irritatingly splitty. It was kind of a let down after the cotton-ease, which i love.
I'm glad the tempurature has finally gone down. I want to knit my shawl again!