I have had so much to do at work this week, I am kind on going insane. My one person was out - she was honeymooning, so we have split her usual duties between myself and my assistant. It is all going fine, we just have been really busy. Hopefully all will be good going into dress tomorrow....
I did have time to block my Sock's for my Mom's birthday, and my 2nd Mystery Socks. I got two piar of nifty vintage blockers off of e-bay. Blocked Socks make me happy.
My 2nd Mystery Socks, also known as "the socks I am trading for hand forged needles for Celtic Swan Forge", or as "smocked socks". Three people tried to claim these while I was working on them. I guess they are a hit.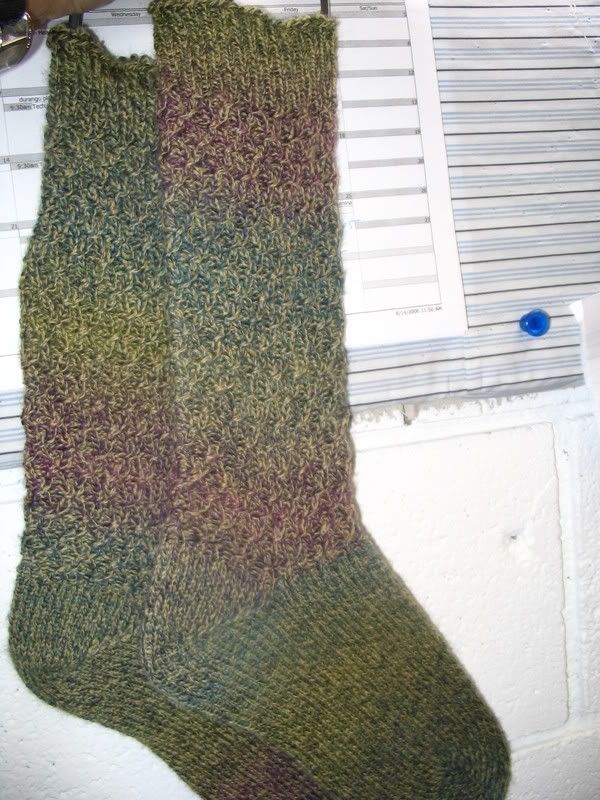 ok- the smocking is really hard to photograph. Trust me, it is cool.
My Mom's socks have been finished for quite a while. I just now blocked them, so here they are all pretty and ready to gift. They are my second pair of "Child's first Socks" from Knitting Vintage Socks. It is hard not to keep these for me - as they are KPPM.
Lastly, what's on my lap this week?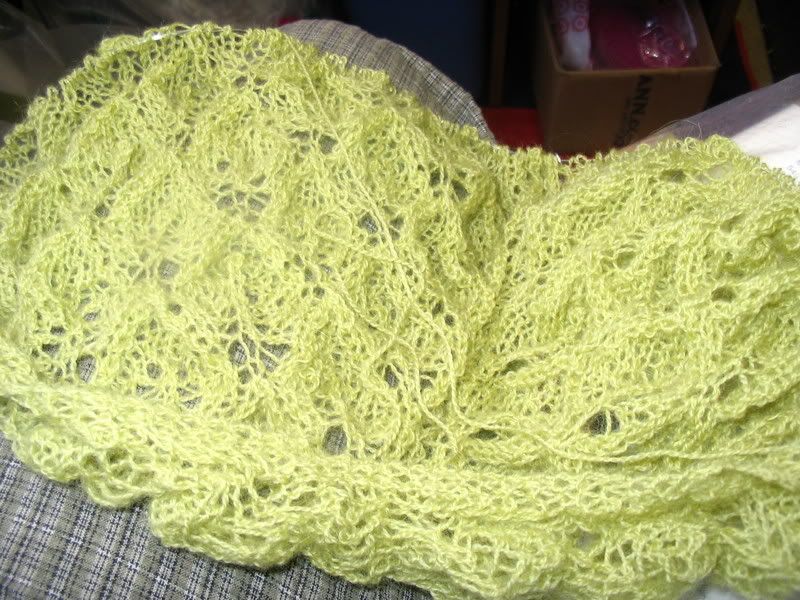 Kiri in Misti Alpaca, that's what! SO pretty. This shawl is also a Christmas gift - for my"third mom" Vangi. It is a really quick and uncomplicated knit. I like that. Good knitting after work project.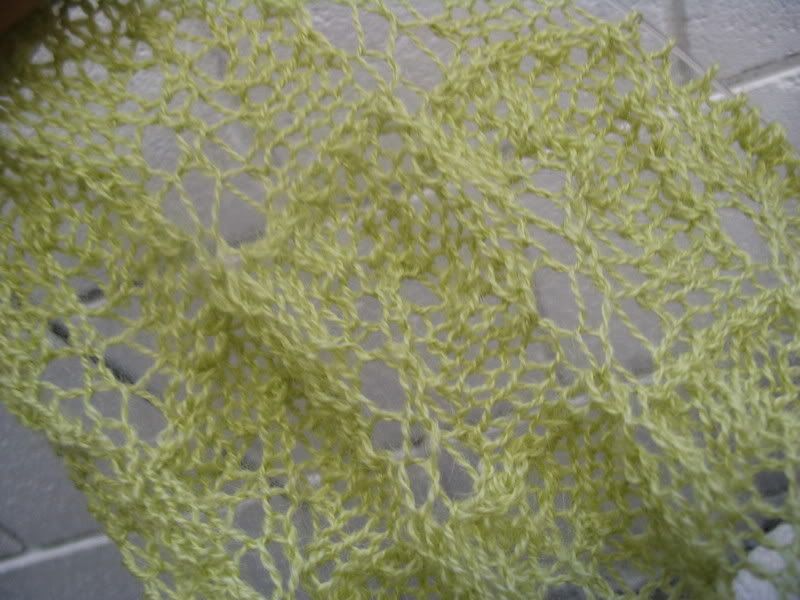 I didn't intentionally pick a color that looked like the color of the yarn in the pattern sample. Actually, I printed Kiri out a long time ago, and just recently pulled it out. I bought the yarn because I knew that Vangie would love it, and I picked Kiri beacuse I had the right amount of yarn. Then, I went back and looked at the pattern on line again - and the exact same color. Serendipity, I suppose.
Hopefuly things will calm down next week, and I will have the pieces of my Elvis Wig sewn together. That should be a treat to see.